SPS International Academy, Kosi Kalan

Genesis
With an excellent academic ambience, SPS International Academy, established in 2007, affiliated to CBSE Board, New Delhi, gives due emphasis on quality education through various teaching aids, excellent faculty & interactive sessions for the overall development of the students.
From time to time, in addition to carrying out regular curriculum activities, the school organizes co-scholastic and creative activities for the benefit of students and faculty. The school is situated Near Pashupati Factory, Kosi Kalan, Distt. Mathura ((UP) - 281403 on Delhi-Agra Road (NH-2).
The school is being managed by a progressive parent body Shanti Shiksha Samiti (Regd.) which is committed to provide high quality education to the young generation. The Samiti is running various other educational institutions in Haryana keeping in mind the educational requirement of the area. The school has lush green campus sprawling over more than 5 Acres and has excellent infrastructure and other facilities like well stocked library, well equipped Science Labs, fully equipped auditorium, State-of-the-art Computer Labs, Smart Class Rooms & Traditional Class Rooms, Sports Facilities, separate Wing for Tiny Tots etc.
The school has its Internet connection and in-house coaching facility for various competitive Exams viz. Olympiads/NTSE//KVPY/IIT(JEE)/ PMT/CLAT/CPT along with regular courses. Besides, the students are taken for different visits.
Eminent speakers and scholars are also invited so as to provide exposure to the students on recent developments in academics, sports and other domains. Above all, the school is supported by hardworking, well qualified and committed staff members to guide the students to the path of success.
Location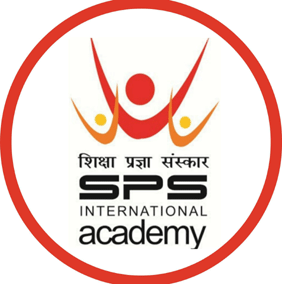 Infrastructure
The school provides the right stimulus that leads to the holistic development of the child. The school building is surrounded by flourishing plants and thriving trees that offer an environment filled with positivity and enthusiasm.
Here're a few highlights:
• Smart-learning classrooms
• Computer/ICT Lab
• Audio-visual (AV) Room
• Library
• Language Lab
• Drawing Room
• Music and Dance Room
• Science Labs
• Sports Ground